State officials create prescription drug abuse task force
TALLAHASSEE, Fla. --
State officials on Friday announced the creation of a prescription drug fraud task force, which will meet monthly and monitor attempts to curb the rapidly growing problem.

The full task force has not been selected.

Among those named to the panel so far are Attorney General Charlie Crist, Florida Health Secretary Dr. John Agwunobi, state drug czar Jim McDonough, Health Care Secretary Rhonda Medows and Florida Department of Law Enforcement commissioner Guy Tunnell, the Orlando Sentinel reported for its Saturday editions.

The task force's first meeting was Friday.

"Lives are being lost," Crist told the newspaper. "We have to do what we can to make sure this new era of drug dealing discontinues."

The panel will be charged with finding ways to stem Medicaid fraud, black market prescription drug sales, and the practice of "doctor shopping" for painkillers. Doctor shopping refers to looking for a doctor willing to prescribe drugs illegally, or getting prescriptions for a single drug from more than one doctor at once.

State officials have said that as many as five Floridians die daily from prescription drug abuse.

"Everyone is in total agreement that this is a critical situation that has to be addressed immediately," said state Sen. Burt Saunders, a Naples Republican who chairs the Senate Subcommittee on Medicaid Prescription Drug Over-Prescribing.

A top priority for the new panel will be encouraging lawmakers to create a new prescription-tracking database, financed partly by Purdue Pharma L.P., the Connecticut-based maker of OxyContin, a powerful, narcotic pain reliever.

Purdue Pharma has pledged $2 million toward software for the program, which has been rejected twice by the state Legislature. The company's offer expires in July. The pledge was made in November 2002 when the state dropped an investigation into how the company marketed its popular painkiller.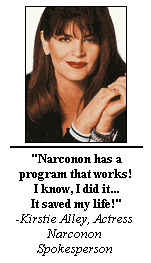 comment corner
drug rehabilitation saving taxpayers
California taxpayers are saving more money than expected due to ...

Study: Marijuana Causes Lung Damage
New research finds that smoking three or four marijuana cigarettes ...

Thanks to Online Pharmacies, Addiction Can Be Just a Click Away
WASHINGTON -- Kelly Knable, a 34-year-old mother of three from ...

Balancing pain and drug addiction
Over the past two decades, two conflicting medical ideas have ...


State officials create prescription drug abuse task force
TALLAHASSEE, Fla. -- State officials on Friday announced the creation ...

Florida system often fails to catch Medicaid abuse at source
FORT LAUDERDALE, Fla. - (KRT) - The victim's skin was ...

Marijuana's rising threat: For more kids, use turns into addiction
John Brown experimented with marijuana at age 10, and it ...

Student gets state prison term for selling marijuana
EASTON -- David Messina had his whole life ahead of ...

Man charged in cocaine case forfeits $585,000
An Iowa truck driver arrested by Kentucky Vehicle Enforcement officers ...

Cocaine Curtails Body's Ability to Cool Off
In addition to triggering life-threatening cardiovascular episodes, cocaine can be ...

Science for Cops
I admit it: I'm a Law & Order fan. ...

New Gene Therapy Could Help Quell Alcoholic Cravings
One prevailing view of addiction holds that alcohol and other ...

One Dose of Cocaine Primes the Brain for Addiction
It isn't a myth: one dose of cocaine is all ...

Marijuana Firmly Linked to Infertility
Scientists from the University of Buffalo have smoked out what ...

Moderate Alcohol Consumption Clouds Brain's Ability to Detect Mistakes
It's common knowledge that a brain on booze doesn't function ...

Narconon Pictures