Drug Rehabilitation saving taxpayers


California taxpayers are saving more money than expected due to Proposition 36, which gives first- and second-time drug offenders the option of rehabilitation with probation instead of jail time.

Bill Zimmerman, who managed the campaign for Proposition 36 when Californians voted on it in 2000, said the State Office of the Legislative Analyst originally estimated the Proposition could save $250 million after several years.

The Legislative Analyst's Office provides nonpartisan fiscal and policy advice to the legislature.

"(They) didn't think the savings would add up to this until the third or fourth year, but we've exceeded those expectations already," Zimmerman said.

Zimmerman said money is being saved because providing outpatient treatment is cheaper than incarceration.

He said the cost for treatment per drug offender is about $4,000, whereas annual incarceration costs roughly $28,000 per inmate.

Though 69 percent of the 53,697 eligible drug offenders opted to receive treatment, the treatment's effectiveness is uncertain. The probability of repeat offenders could affect the money-saving quality of Proposition 36 in the future.

Also, if budget cuts lead the state to stop allocating $120 million to counties for drug rehabilitation, counties may have to pay the bill themselves or cut back from other programs.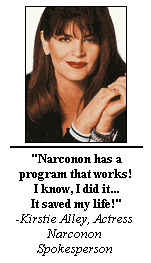 comment corner
drug rehabilitation saving taxpayers
California taxpayers are saving more money than expected due to ...

Study: Marijuana Causes Lung Damage
New research finds that smoking three or four marijuana cigarettes ...

Thanks to Online Pharmacies, Addiction Can Be Just a Click Away
WASHINGTON -- Kelly Knable, a 34-year-old mother of three from ...

Balancing pain and drug addiction
Over the past two decades, two conflicting medical ideas have ...


State officials create prescription drug abuse task force
TALLAHASSEE, Fla. -- State officials on Friday announced the creation ...

Florida system often fails to catch Medicaid abuse at source
FORT LAUDERDALE, Fla. - (KRT) - The victim's skin was ...

Marijuana's rising threat: For more kids, use turns into addiction
John Brown experimented with marijuana at age 10, and it ...

Student gets state prison term for selling marijuana
EASTON -- David Messina had his whole life ahead of ...

Man charged in cocaine case forfeits $585,000
An Iowa truck driver arrested by Kentucky Vehicle Enforcement officers ...

Cocaine Curtails Body's Ability to Cool Off
In addition to triggering life-threatening cardiovascular episodes, cocaine can be ...

Science for Cops
I admit it: I'm a Law & Order fan. ...

New Gene Therapy Could Help Quell Alcoholic Cravings
One prevailing view of addiction holds that alcohol and other ...

One Dose of Cocaine Primes the Brain for Addiction
It isn't a myth: one dose of cocaine is all ...

Marijuana Firmly Linked to Infertility
Scientists from the University of Buffalo have smoked out what ...

Moderate Alcohol Consumption Clouds Brain's Ability to Detect Mistakes
It's common knowledge that a brain on booze doesn't function ...

Narconon Pictures