Moderate Alcohol Consumption Clouds Brain's Ability to Detect Mistakes
It's common knowledge that a brain on booze doesn't function as well as a sober one. After drinking, people demonstrate slower reaction times and make more mistakes. Now research published online by the journal Science suggests that moderate drinking also interferes with a person's ability to recognize when he has committed an error.
K. Richard Ridderinkhof of the University of Amsterdam and his colleagues recruited 14 male social drinkers to test alcohol's effects on a region of the brain known as the anterior cingulate cortex (ACC). The ACC is involved in detecting erroneous or conflicting responses. The men performed a so-called flanker task, in which they were asked to identify the direction of a target arrow that was surrounded by other arrows meant to distract them. After being trained on the test, the subjects consumed two drinks (either placebo or alcoholic) in under an hour and performed the tasks again while their brain activity was monitored. Specifically, the scientists analyzed the error-related negativity (ERN) response and found that men with blood alcohol levels of 0.04 percent and 0.10 percent showed significantly lower ERN responses than their sober counterparts did. That is, the drinkers' brains were not as good at noticing mistakes. And unlike their sober counterparts who slowed down after making a mistake to try to correct their actions, men who had imbibed alcohol showed no signs of such corrective behavior.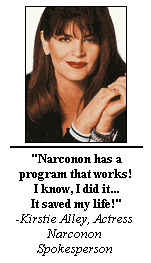 comment corner
drug rehabilitation saving taxpayers
California taxpayers are saving more money than expected due to ...

Study: Marijuana Causes Lung Damage
New research finds that smoking three or four marijuana cigarettes ...

Thanks to Online Pharmacies, Addiction Can Be Just a Click Away
WASHINGTON -- Kelly Knable, a 34-year-old mother of three from ...

Balancing pain and drug addiction
Over the past two decades, two conflicting medical ideas have ...


State officials create prescription drug abuse task force
TALLAHASSEE, Fla. -- State officials on Friday announced the creation ...

Florida system often fails to catch Medicaid abuse at source
FORT LAUDERDALE, Fla. - (KRT) - The victim's skin was ...

Marijuana's rising threat: For more kids, use turns into addiction
John Brown experimented with marijuana at age 10, and it ...

Student gets state prison term for selling marijuana
EASTON -- David Messina had his whole life ahead of ...

Man charged in cocaine case forfeits $585,000
An Iowa truck driver arrested by Kentucky Vehicle Enforcement officers ...

Cocaine Curtails Body's Ability to Cool Off
In addition to triggering life-threatening cardiovascular episodes, cocaine can be ...

Science for Cops
I admit it: I'm a Law & Order fan. ...

New Gene Therapy Could Help Quell Alcoholic Cravings
One prevailing view of addiction holds that alcohol and other ...

One Dose of Cocaine Primes the Brain for Addiction
It isn't a myth: one dose of cocaine is all ...

Marijuana Firmly Linked to Infertility
Scientists from the University of Buffalo have smoked out what ...

Moderate Alcohol Consumption Clouds Brain's Ability to Detect Mistakes
It's common knowledge that a brain on booze doesn't function ...

Narconon Pictures