One Dose of Cocaine Primes the Brain for Addiction
It isn't a myth: one dose of cocaine is all it takes to prime your brain for addiction. Scientists from the University of California at San Francisco Ernest Gallo Clinic and Research Center report in today's issue of Nature that a single exposure to the drug causes a weeklong surge in brain activity associated with forming a habit. Indeed, Antonello Bonci, Mark Ungless and their colleagues discovered that cocaine—and very likely other drugs of abuse—"hijack" the same chemical mechanisms that normally reinforce learning and memories in the brain.

The researchers studied long-term potentiation, a process mediated by the neurotransmitter glutamate in which the connections between neurons are strengthened during learning. But instead of focusing on LTP in the hippocampus—as has been the norm—they looked at the ventral tegmental area (VTA) in the brains of cocaine-treated mice. They found that glutamate activated two types of excitatory receptors on the dopamine neurons in the VTA and, as a result, these dopamine neurons showed a lasting and heightened response to glutamate.

"When you learn something, you might expect to see a change in very few synaptic connections—the junctions between communicating neurons," Ungless says. "What's so amazing is that nearly all dopamine neurons are affected by this single cocaine exposure. This kind of response is extremely rare and would have a profound effect throughout the brain, particularly in other areas involved in addiction." The sheer extent of these brain changes means that they probably affect a range of behaviors related to drug abuse, including increased sensitivity and relapse. The challenge now, Bonci says, "is how to develop drugs that interfere with these concaine-induced changes but not with normal memory functions."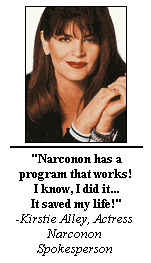 comment corner
drug rehabilitation saving taxpayers
California taxpayers are saving more money than expected due to ...

Study: Marijuana Causes Lung Damage
New research finds that smoking three or four marijuana cigarettes ...

Thanks to Online Pharmacies, Addiction Can Be Just a Click Away
WASHINGTON -- Kelly Knable, a 34-year-old mother of three from ...

Balancing pain and drug addiction
Over the past two decades, two conflicting medical ideas have ...


State officials create prescription drug abuse task force
TALLAHASSEE, Fla. -- State officials on Friday announced the creation ...

Florida system often fails to catch Medicaid abuse at source
FORT LAUDERDALE, Fla. - (KRT) - The victim's skin was ...

Marijuana's rising threat: For more kids, use turns into addiction
John Brown experimented with marijuana at age 10, and it ...

Student gets state prison term for selling marijuana
EASTON -- David Messina had his whole life ahead of ...

Man charged in cocaine case forfeits $585,000
An Iowa truck driver arrested by Kentucky Vehicle Enforcement officers ...

Cocaine Curtails Body's Ability to Cool Off
In addition to triggering life-threatening cardiovascular episodes, cocaine can be ...

Science for Cops
I admit it: I'm a Law & Order fan. ...

New Gene Therapy Could Help Quell Alcoholic Cravings
One prevailing view of addiction holds that alcohol and other ...

One Dose of Cocaine Primes the Brain for Addiction
It isn't a myth: one dose of cocaine is all ...

Marijuana Firmly Linked to Infertility
Scientists from the University of Buffalo have smoked out what ...

Moderate Alcohol Consumption Clouds Brain's Ability to Detect Mistakes
It's common knowledge that a brain on booze doesn't function ...

Narconon Pictures