Student gets state prison term for selling marijuana
EASTON -- David Messina had his whole life ahead of him.

The former Moravian College student with majors in physics and math had solid grades and was on track to graduate. The 23-year-old enjoyed college and was active on the Bethlehem campus, his attorney said.

All that changed in March when police found 10 pounds of marijuana in his trunk.

Now he's headed to state prison for 3 to 5 years.

"He had a very bright future for himself," his attorney, Bohdan Zelechiwsky, told Northampton County President Judge Robert A. Freedberg on Wednesday. "If he could go back and undo what he did, he would."

Court records say police received a tip that Messina, of Phoenixville, Pa., was selling marijuana with the help of Vincent Basile, 33, of Hanover Township. Multiple drug charges are pending against Basile.

The tipster told police Messina and Basile made bi-weekly trips to a location near a Staten Island, N.Y., topless bar, where they would receive 15-pound bags of marijuana to sell in the Lehigh Valley. On March 18, police followed a car occupied by Messina and Basile and pulled it over near Basile's home in the 4100 block of Maria Lane, according to court documents.

Police found the marijuana in the trunk and a considerable stash of contraband at Messina's off-campus residence in the first block of East Raspberry Street. Police found $14,000 cash as well as unspecified quantities of cocaine, ecstasy, valium, OxyContin, dilaudid and marijuana at the residence.

"This is not what we expect from someone with your ability," Freedberg told Messina.

Messina pleaded guilty to possession with intent to deliver marijuana and criminal conspiracy. He admitted he made a horrible mistake and knew what he did was wrong.

"I just got caught up in all the money," Messina said.

Because of the quantity of marijuana, Freedberg had no choice but to impose a mandatory minimum sentence of three years in prison. Messina is eligible to enter a boot camp program for first-time offenders. Even if he is admitted to the program, however, he cannot leave state prison and go to boot camp for at least a year.

"You got caught and now you have to pay a heavy price," Freedberg said.

The weight of Messina's sentence may be a greater burden for Messina's family than himself, Freedberg said. He told crying family members not to blame themselves for Messina's poor judgment.

"This is not what they ever envisioned for you," Freedberg told Messina. "This is brutal for them to go through."

Assistant District Attorney Bethany Zampogna said she hopes Messina's story serves as an example to other college-age students who don't think there will be serious consequences for dabbling in drugs.

"It's not a game," Zampogna said. "It's a serious crime with serious life-changing ramifications."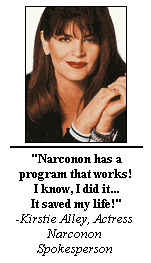 comment corner
drug rehabilitation saving taxpayers
California taxpayers are saving more money than expected due to ...

Study: Marijuana Causes Lung Damage
New research finds that smoking three or four marijuana cigarettes ...

Thanks to Online Pharmacies, Addiction Can Be Just a Click Away
WASHINGTON -- Kelly Knable, a 34-year-old mother of three from ...

Balancing pain and drug addiction
Over the past two decades, two conflicting medical ideas have ...


State officials create prescription drug abuse task force
TALLAHASSEE, Fla. -- State officials on Friday announced the creation ...

Florida system often fails to catch Medicaid abuse at source
FORT LAUDERDALE, Fla. - (KRT) - The victim's skin was ...

Marijuana's rising threat: For more kids, use turns into addiction
John Brown experimented with marijuana at age 10, and it ...

Student gets state prison term for selling marijuana
EASTON -- David Messina had his whole life ahead of ...

Man charged in cocaine case forfeits $585,000
An Iowa truck driver arrested by Kentucky Vehicle Enforcement officers ...

Cocaine Curtails Body's Ability to Cool Off
In addition to triggering life-threatening cardiovascular episodes, cocaine can be ...

Science for Cops
I admit it: I'm a Law & Order fan. ...

New Gene Therapy Could Help Quell Alcoholic Cravings
One prevailing view of addiction holds that alcohol and other ...

One Dose of Cocaine Primes the Brain for Addiction
It isn't a myth: one dose of cocaine is all ...

Marijuana Firmly Linked to Infertility
Scientists from the University of Buffalo have smoked out what ...

Moderate Alcohol Consumption Clouds Brain's Ability to Detect Mistakes
It's common knowledge that a brain on booze doesn't function ...

Narconon Pictures